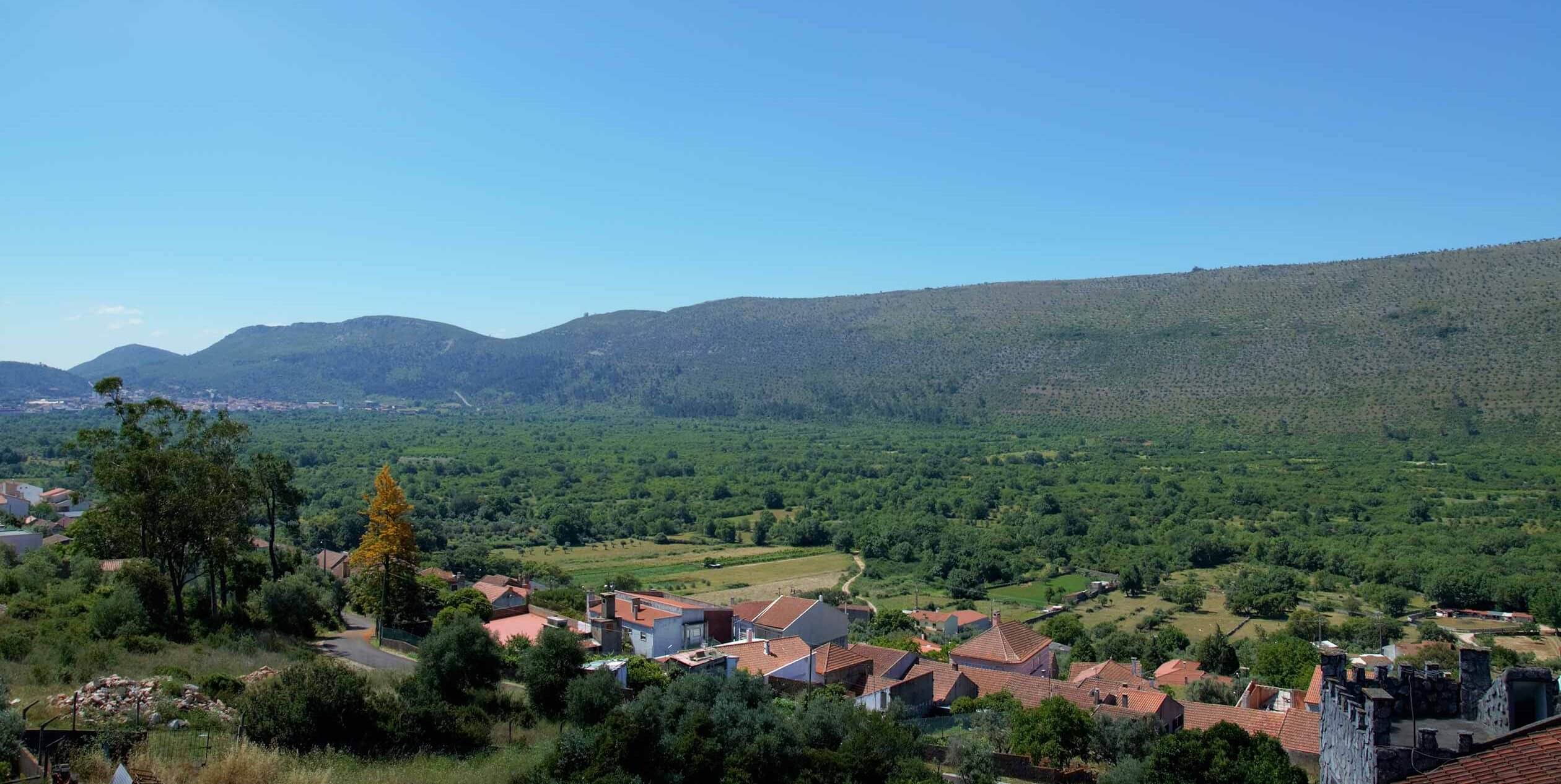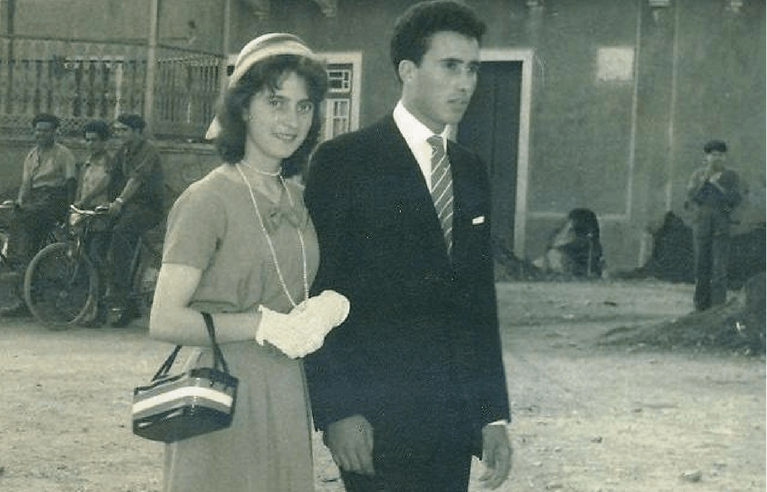 A story that began 2 generations before the company's foundation
It's at the top of Mira de Aire that lies Rosários 4, facing a breathtaking Hill that runs along the town. Rosários 4's story began precisely there, in the late 70s, with a dyeing house giving colour to yarns at the hands of Manuel Delfim do Rosário, founder and company's dyer.
Although the link of working with yarns had long been part of the family – as early as the 1930s, Manuel Delfim's maternal grandmothers and uncles had already carded wool, that was used to make beanies and blankets. His mother, also a weaver made blankets from wooden looms, that still continue to be part of the region's tradition.
At this time, the textile industry had a huge impact in the region and both the founder and his wife, Conceição, had already worked in a textile factory.
The know-how from several generations along with the experience accumulated over the past years set off the creation of Rosários 4.
The first knitting yarn
At the beginning, Rosários 4's business was primarily focused on dyeing, where wool and synthetic yarns gained colour to meet the needs of the many knitting factories that had been functioning at that time.
However, the plant quickly grew, and the dyeing industry gave way to a spinning mill, triggering the production of knitting yarns in the 80s. Catita, an acrylic yarn, was the first yarn to be produced. Today, even after 30 years, it continues to be part of Rosários 4 collection and considered by many a classic and premium choice.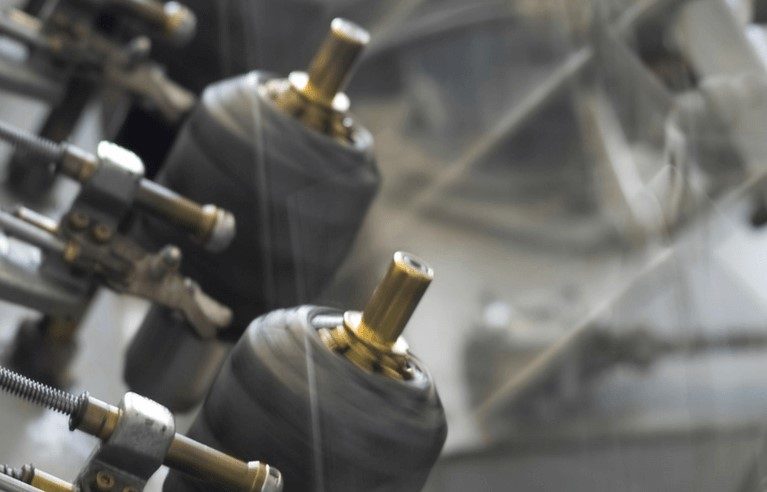 Arraiolos, tapestry and embroidery yarn
The Arraiolos tapestry is one of the oldest and most important embroidery traditions in Portugal. It is made of 100% wool in jute canvas, generating the already notorious, traditional designs and patterns. In 1995, Rosários 4 started producing the 100% Arraiolos wool benefiting from the Pure New Wool certification, a reference today, not only for meeting strict, wool quality standards, but also for its vast colour card – more than 400 – a true incentive to the creativity and preservation of a centennial tradition.
It was also at this time that Rosários 4 began producing tapestry yarn  and added embroidery yarn to the collection.
An ever-growing collection of natural fiber yarns
Rosarios 4's commitment to natural fiber yarns has long played a part in the company's policy and doctrine, resulting not only from the response to a growing demand in quality yarns, but also from an environmentally, conscious attitude throughout the company.
Hence, our Ecofriendly Collection, a registered trademark, that has been growing every collection by branching out into a wide diversity of yarn compositions: wool, cotton, linen, silk, corn fiber, bamboo, milk protein, sugarcane and cork – a vegetal matter of which Portugal is the largest producer worldwide.
In addition to the natural fibre yarns, Rosarios 4 has also created a natural yarn collection made from dyes of vegetal or animal origin.
New products every season
Twice a year, Rosários 4 launches new yarn collections in current with the latest trends and market expectations, The Handarbeit und Hobby fair in Cologne, Germany is the most anticipated moment for the presentation of its new line of products. Year 2017 was no exception and in addition to the new yarn collection, Rosários 4 initiated a home dyeing kit. This new product was welcomed with great enthusiasm, both domestically and Internationally.
Conquering new markets since 2000
The change of the millennium has also given rise to an outlook in foreign markets setting a path in the internationalization process. Since then, Rosários 4 has conquered a place in several markets in Europe as well as in Asia, Australia and America.
Product presentation, quality and value-added has enabled Rosários 4 to affirm itself as a reference brand. The fact of being a producer is, undoubtedly an advantage and a factor of differentiation, allowing to respond in a personalized way by working out solutions in order to comply with the needs of each customer.