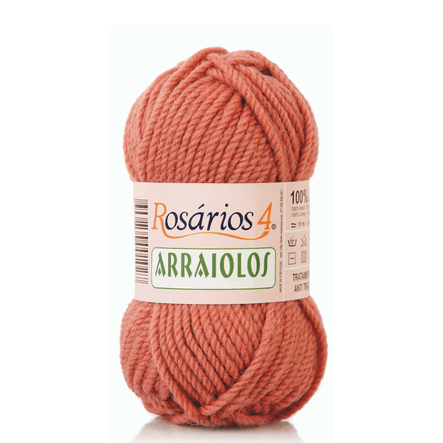 WOOL FOR ARRAIOLOS
To create the traditional Arraiolos tapestries, Rosários 4 produces Arraiolos wool in over 400 colours. This yarn, available either in balls or skeins, is made with pure virgin wool and carries the Pure New Wool warranty certification.
The tapestries of Arraiolos are made on their own proper canvas (jute) embroidered with thick wool thread with the oblique cross stitch (or more commonly known Arraiolos stitch). Several designs can be created with the Arraiolos stitch, like flowers, birds, animals among many others. Today, you can encounter more contemporary designs, but always executed with the same traditional technique, originally from the town of Arraiolos (Alentejo, Portugal).
In addition to the Arraiolos wool, Rosários 4 also offers kits, containing all the necessary material to embroider an Arraiolos tapestry as well as magazines for this specific craft – the Clássicos de Arraiolos magazines. This monthly publication presents several new tapestries in each issue, with explicit information for executing the design: yarn quantity, colour reference and the embroidery scheme.
Below you can see some of the colours in the Arraiolos wool catalogue (the colours marked with a ball are also available in balls). To consult the complete colour catalogue, just descargar the pdf below.