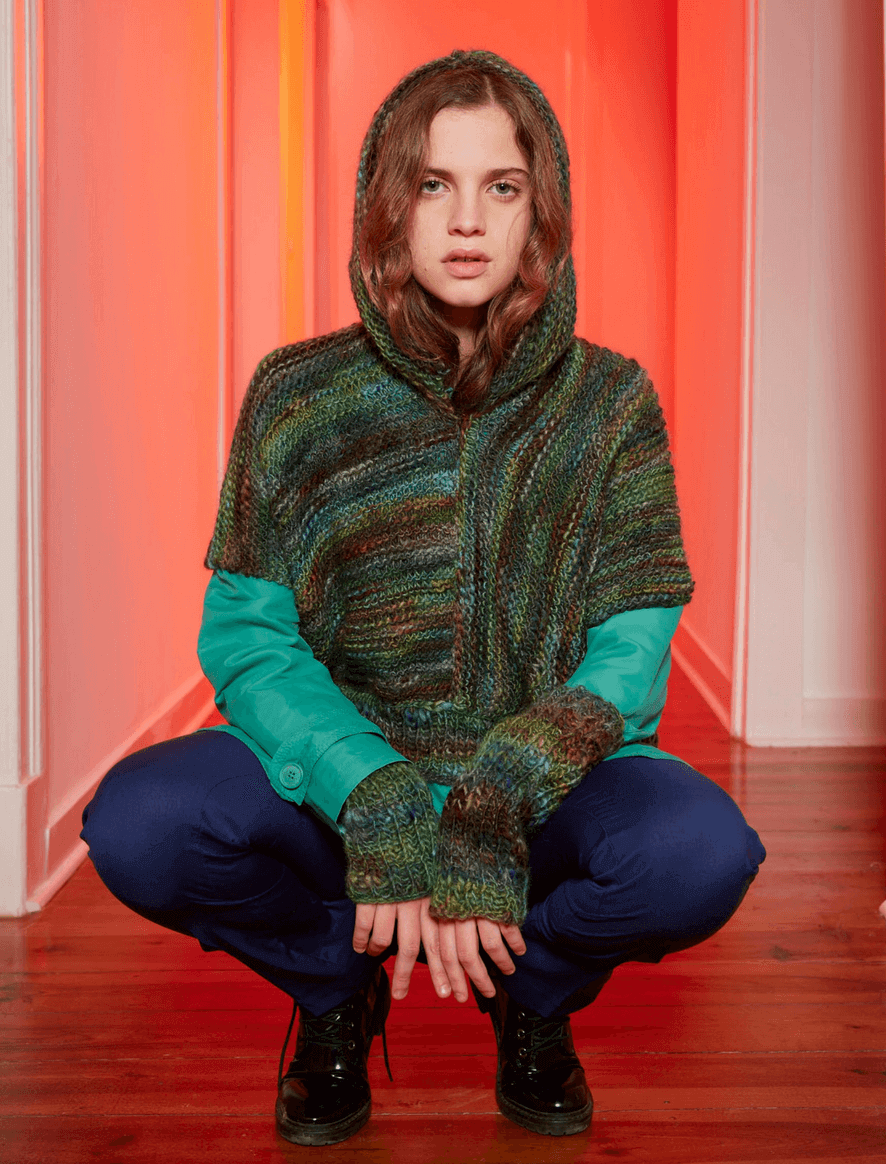 137 | Pittoresque hooded sweater
MATERIAL
350 g of Rosários 4 Pittoresque colour 16.
NEEDLES
# 7 knitting needles.
Sewing needles (round tip); relief needle.
STITCHES
Rib: 1×1 knit stitch and purl stitch.
Garter stitch: is created by knitting every row (or by purling every row), obtaining horizontal ridges formed by the tops of the knitted loops on every other row.
DESIGN
Sónia Pessoa